Yo-zakura[夜桜(よざくら)]
literally means
Sakura[桜(さくら)]
blossom at night in Japanese. And it mainly refers to viewing Sakura blossoms at might(Viewing flowers is
Hanami[花見(はなみ)]
in Japanese and Yo-zakura is one variation of that.).
While daytime Sakura is gorgeous and harmonized with the scenery, Yo-zakura is fantastic and the beauty of pale pink blossoms is emphasized by contrast with night sky.
Yo-zakura is popular because it is possible to go to see after work even on weekdays. People enjoy Sakura while walking or hold a banquet under Sakura trees.
In many famous spots of Sakura, the festivals are held and the trees are illuminated during the blossom season. Some spots such as the temples in Kyoto,
Rikugien[六義園(りくぎえん)]
(Tokyo) and
Sankeien[三渓園(さんけいえん)]
(Yokohama) are specially open at night only during the season.
You can enjoy Yo-zakura all over Japan. But I especially recommend the waterside spots. You may be able to see the reflected Sakura blossoms on the surface of water.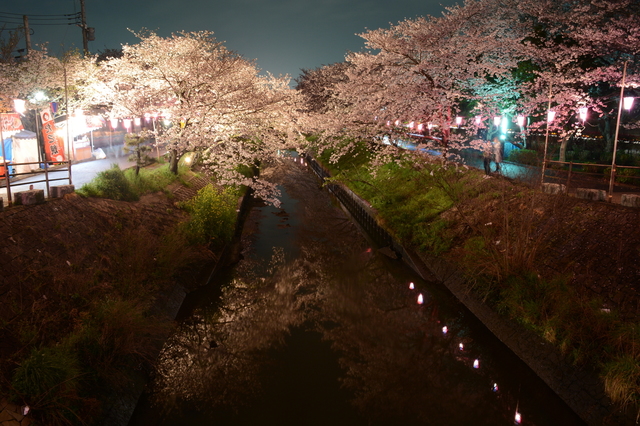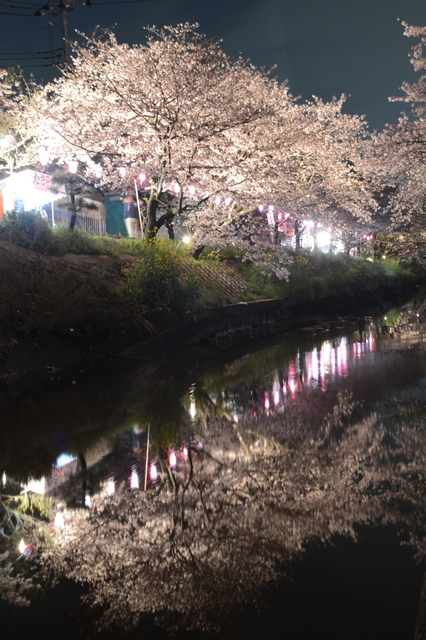 Yo-zakura at Ebi-gawa River, Funabashi City, Chiba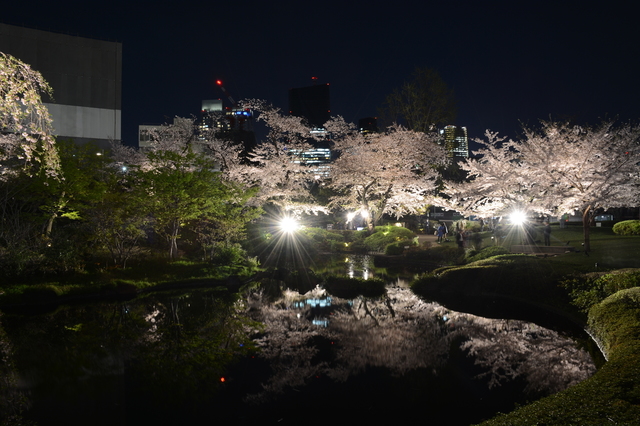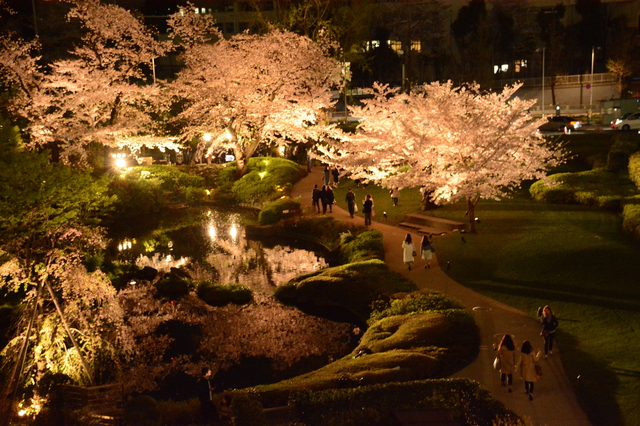 Yo-zakura at Mōri Garden, Minato City, Tokyo
Yo-zakura at Tokyo Midtown, Minato City, Tokyo
And I also recommend that you take a
Yakata-bune[屋形船(やかたぶね)]
(Japanese house boat) and enjoy Yo-zakura on the water while eating dinner.