Many light events such as
Christmas
lights are held all over Japan in winter.
You can enjoy fantastic lights all over Tokyo in winter, for example,
Marunouchi Illumination
in Marunouchi,
Midtown Christmas
in Roppongi Midtown. And
Tokyo Tower[東京タワー]
and
Tokyo Skytree[東京スカイツリー]
are lit up with special and unusual lights.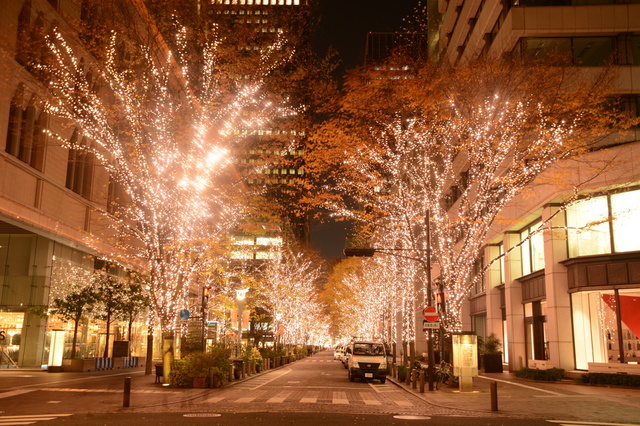 Marunouchi Illumination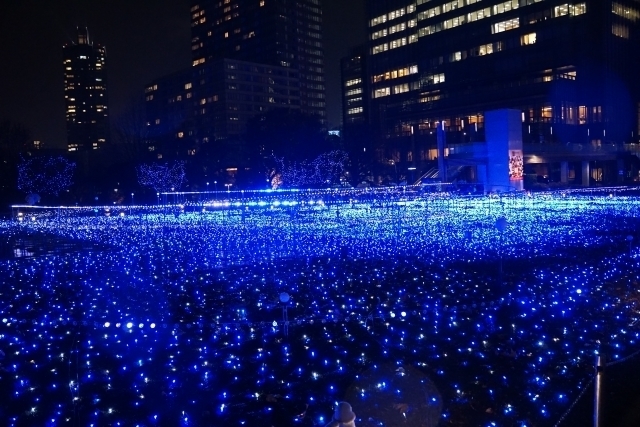 Midtown Christmas at Roppongi Midtown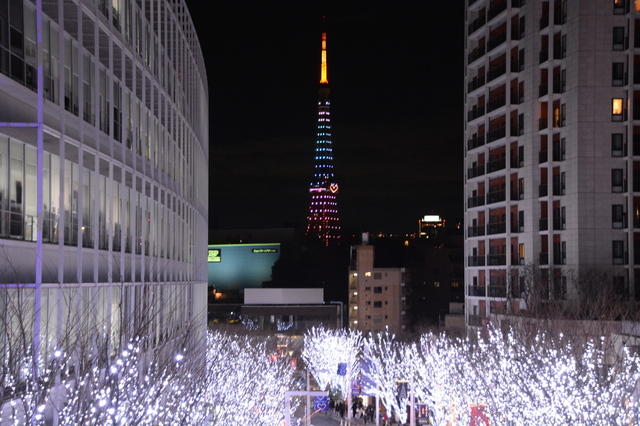 Roppongi Hills Artelligent Christmas 2016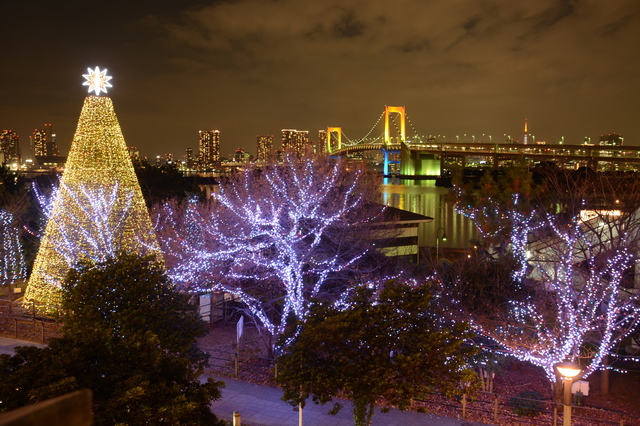 Odaiba Illumination "YAKEI"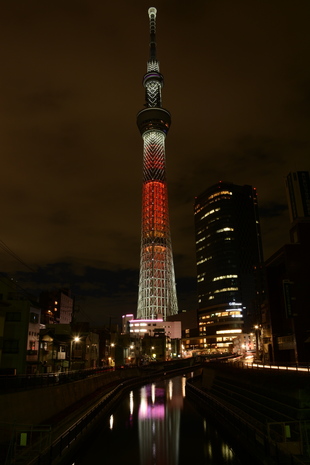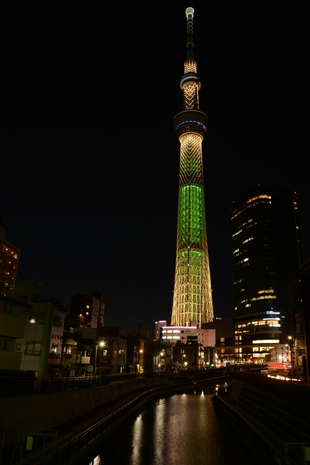 Tokyo Skytree illuminated with special lighting
(Left: 'Candle Tree'   Right:'Champagne Tree')
Kobe Luminarie[神戸ルミナリエ]
is the most famous light festival in Japan. That is held every December since 1995 to commemorate the victims of the
Great Hanshin Awaji Earthquake[阪神淡路大震災(はんしんあわじだいしんさい)]
(in 1995).
Kōbe Luminarie
video by Kyodo News
In
Huis Ten Bosch[ハウステンボス]
, that is a theme park featuring the Netherlands, in Sasebo[佐世保(させぼ)] City, Nagasaki Prefecture,
Light Kingdom[光の王国(ひかりのおうこく)]
is held. That is the light event used world's largest number of light bulbs. You can enjoy colorful lights with the town and street like Netherlands.
Light Kingdom at Huis Ten Bosch
Video by Huis Ten Bosch Official
The main light events are as follows;


Flower Fantasy at Ashikaga Flower Park (Ashikaga City, Tochigi)


Winter Illumination at Country Farm Tokyo German Village (Sodegaura City, Chiba)

Winter Illumination at Country Farm Tokyo German Village



Sagamiko Illumillion at Sagamiko Resort Pleasure Forest (Sagamihara City, Kanagawa)



Kyoto Illumiere (Nantan City, Kyoto)



Winter Fantasy at Sanuki Mannō Park (Mannō Town, Kagawa)