Ume[梅(ウメ)](Japanese apricot)
is a tree of rose family and it bears fruits in early summer, especially June.
It is said that Ume is native to west China and that was introduced into Japan in the Heian Period[平安時代(へいあんじだい)](710-794). It has been used as a theme of various arts and literature.
An immature Ume fruit is poisonous. When it matures, it becomes harmless but it is not eaten raw.
Immature fruits are used for
Umeshu[梅酒(うめしゅ)]
(fruit liquor made by Ume pickled in "
Shōchū[焼酎(しょうちゅう)]
" or Brandy, etc.). Umeshu has good smell like flowers and it's tasty, I recommend to drink that.
Mature Ume fruits are used for
Umeboshi[梅干し(うめぼし)]
(pickles of Ume fruits) or jam, and so on.
A kind of Ume called "
Nankō-bai[南高梅(なんこうばい)]
" is the most famous Ume as its fruit. Wakayama Prefecture is the best producing area of that.
Ume blossoms bloom in early spring. Standard Ume blossom is white and Ume which has red blossoms is called "
Kōbai[紅梅(こうばい)]
". In the season, the sweet smell of Ume blossoms hangs in the air.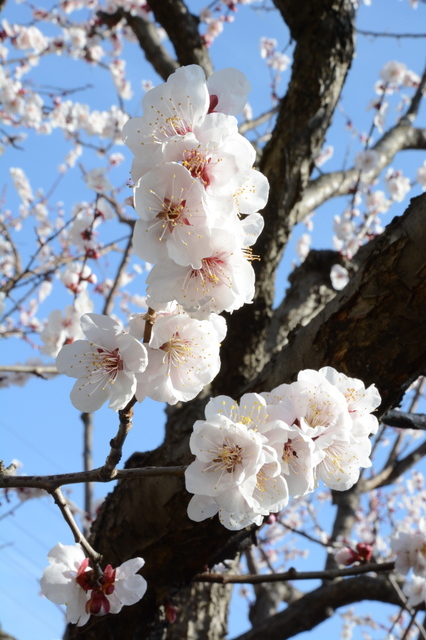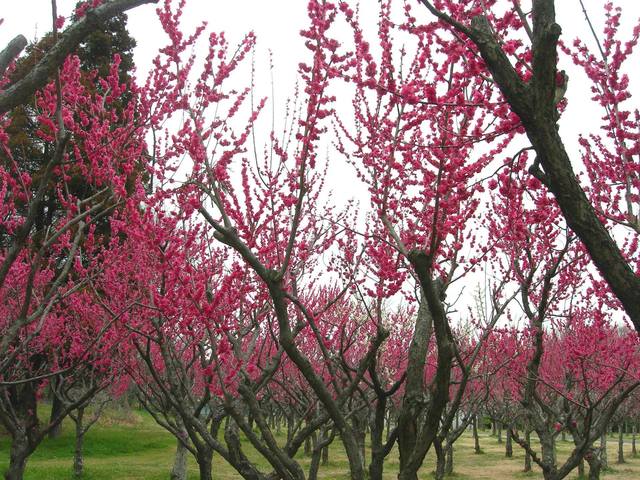 Ume blossoms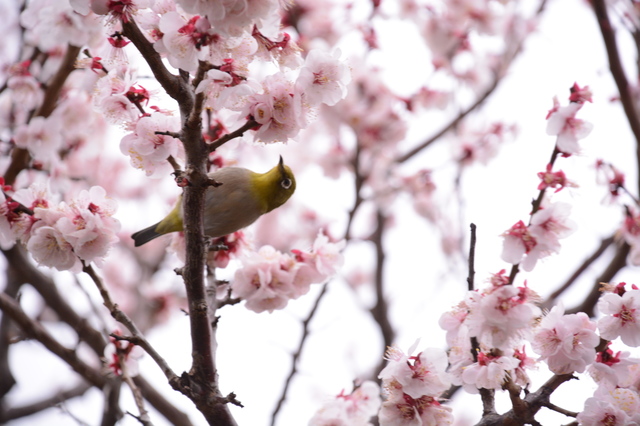 Ume blossoms and Mejiro[メジロ](white-eye)
There are many Ume blossom spots in Japan. Especially, I recommend
Kairakuen[偕楽園(かいらくえん)]
(Mito City, Ibaraki Pref.) that is a famous Ume blossom spot and one of the three greatest garden in Japan.