Tokyo Tower[東京(とうきょう)タワー]
is a broadcasting tower in
Shiba Park[芝公園(しばこうえん)]
, Minato City, Tokyo. "Tokyo Tower" is the nickname and its official name is "
Nippon Denpatō[日本電波塔(にっぽんでんぱとう)]
". Tokyo Tower is one of the most famous symbols in Tokyo.
Tokyo Tower was constructed for resolving the problem of aviation safety and landscape due to the scattering of broadcasting towers. That was designed by
Tanaka Naitō[内藤多仲(ないとうたなか)]
and was completed on December 23, 1958.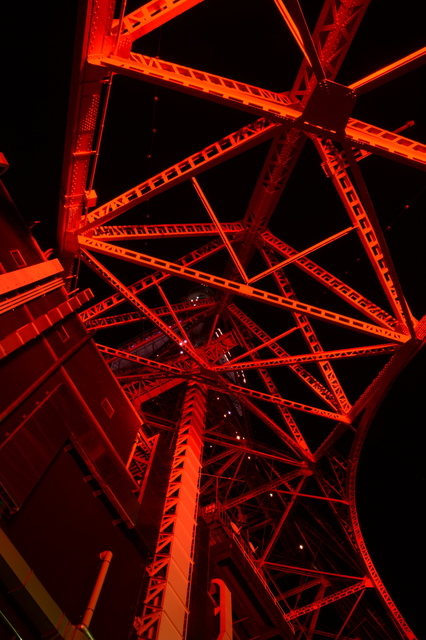 Its height is
333 meters
and the height is necessary to send radio waves throughout the Kantō Region and there was also an intention to break the record for the highest self-standing tower of the time that Effel Tower had had. Tokyo tower is colored with white and international orange due to aviation safety regulations.
In 2003, the construction of new broadcasting tower was determined because of the increase of tall buildings and the commencement of terrestrial digital broadcasting. And
Tokyo Skytree[東京スカイツリー](634m)
opened as a new broadcasting tower in 2012.
In 2013, main broadcasting from Tokyo Tower was finished with the transition to Tokyo Skytree and Tokyo Tower became a secondary tower for emergency.
Tokyo Tower is also a popular sightseeing spot in Tokyo. That has two observation deck; The main observatory is at 150 meters and the special observatory is at 249.6 meters. From these observatories, you can overlook Tokyo and also can see
Mt. Fuji
if the weather permits.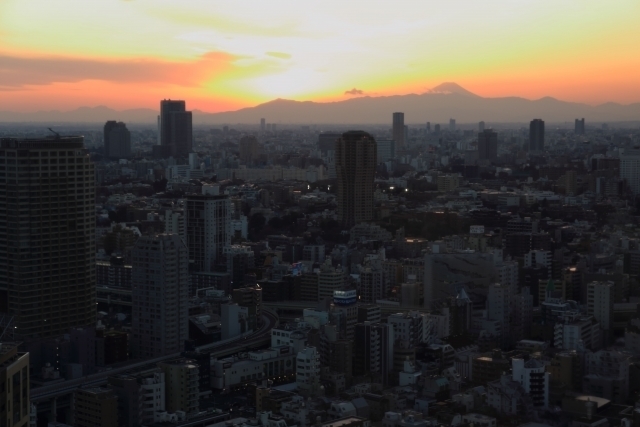 Tokyo and Mt Fuji from Tokyo Tower at dusk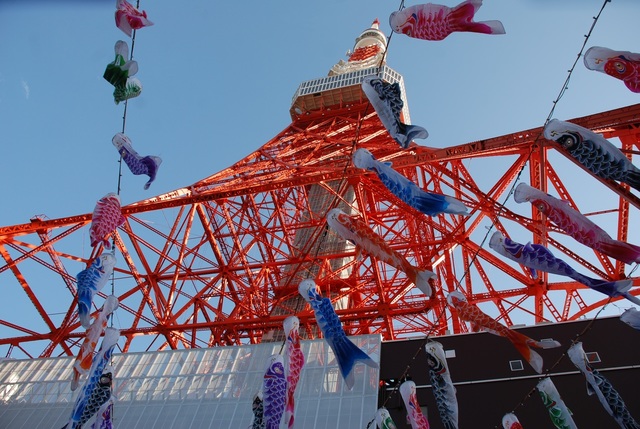 Tokyo Tower with Koi-nobori
Under the tower, there is a facility called "
FootTown
". FootTown has Tokyo Tower Aquarium, shops and restaurants.
Tokyo Tower is illuminated at night. Usually, it is illuminated by lights called "
Landmark Light
" that has summer version(cool whit lights) and winter version(warm orange lights). And it is illuminated by rainbow color lights called "
Diamond Veil
" only during 20:00-22:00 on Saturday. Diamond Veil changes into seven different colors. And there are some special patterns of illuminations for anniversaries and seasonal events.
Landmark Light(summer version) from Shiba Park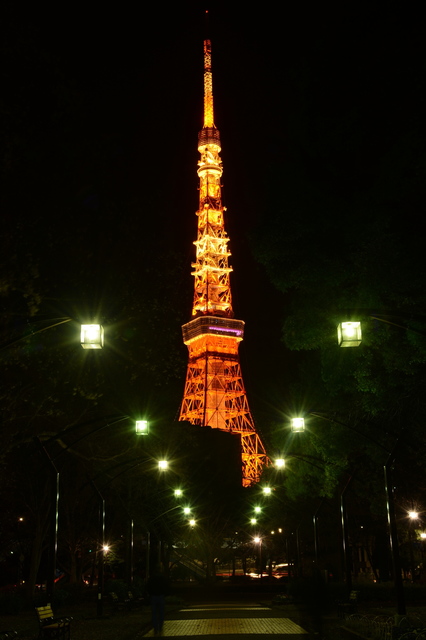 Landmark Light(winter version) from Shiba Park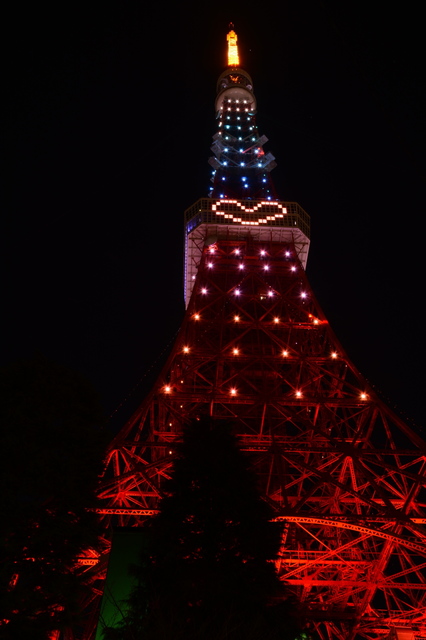 Diamond Veil(Rainbow)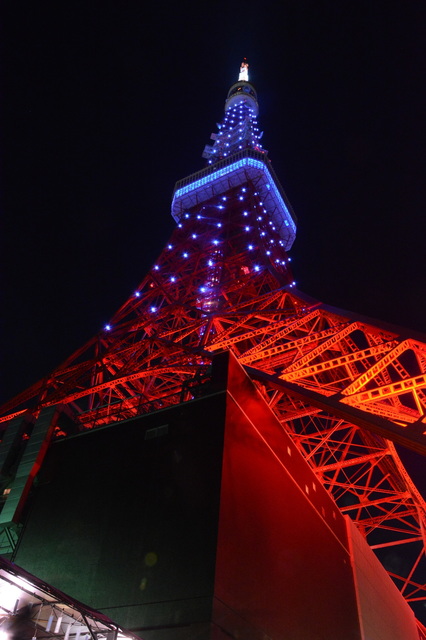 Diamond Veil(Aqua blue)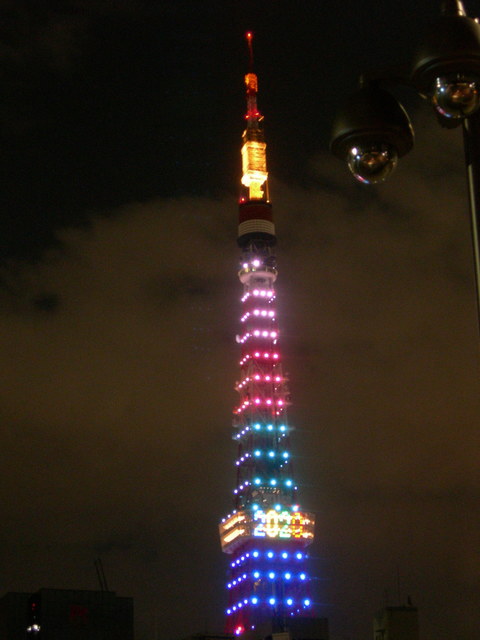 Tokyo wins to host 2020 Olympic! version
There are mascots of Tokyo Tower called "
Noppon[ノッポン]
" They are Tokyo Tower-shaped twins.
In 2013, Tokyo Tower was designated as a National Tangible Cultural Property.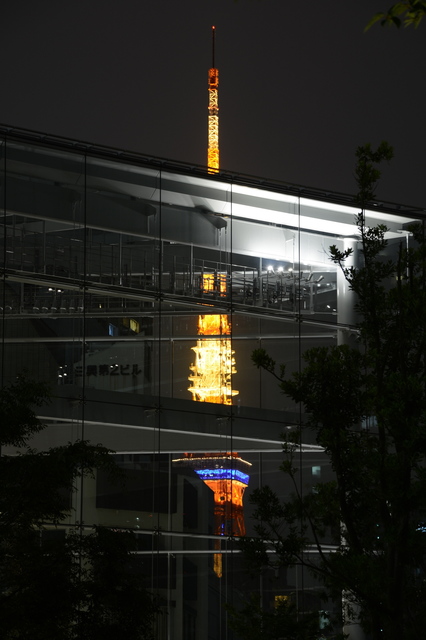 Tokyo Tower from Toranomon Hills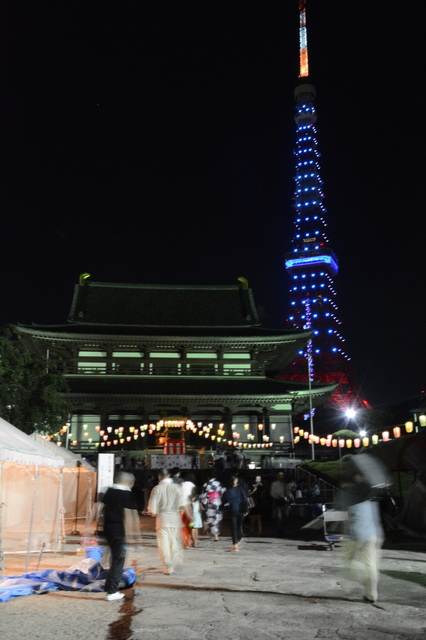 Tokyo Tower and Zōjō-ji Temple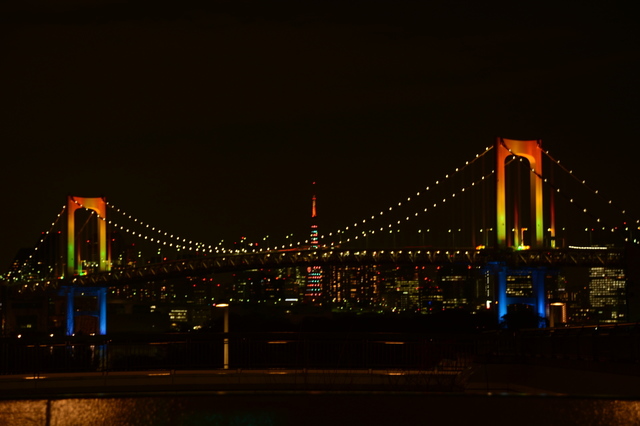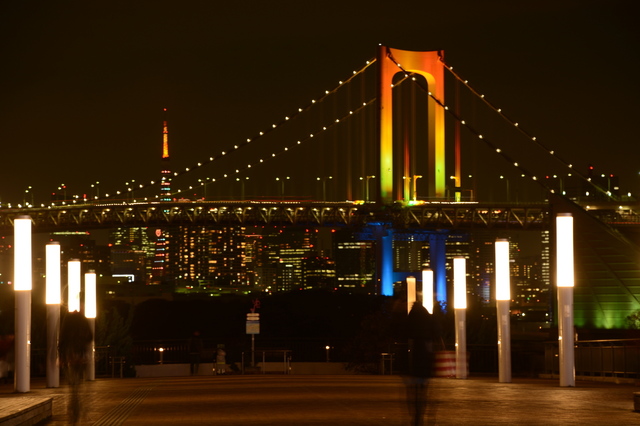 Tokyo Tower over Rainbow Bridge from Odaiba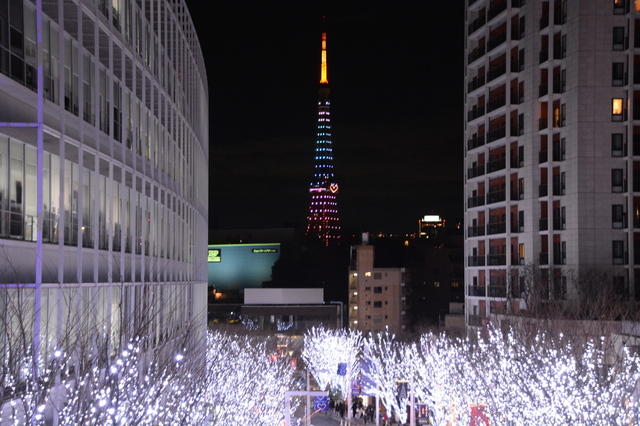 Tokyo Tower view from Keyaki-zaka