Kawazu-zakura[河津桜(カワヅザクラ)]
is a kind of
Sakura[桜(サクラ)]
(Cherry blossom). That is known as an early blooming Sakura and blooms from mid-February to early March.
Kawazu-zakura blooms longer than other Sakura such as
Somei-yoshino[染井吉野(ソメイヨシノ)]
that is the most favorite Sakura but that blooms only for about a week. Vivid pink blossom is also one of the feature of Kawazu-zakura.
Kawazu-zakura was accidentally discovered by
Katsumi Iida[飯田勝美(いいだかつみ)]
who lived in
Kawazu[河津(かわづ)] Town
, Shizuoka Prefecture. On February, 1955, he discovered blooming young Sakura along the Kawazu River and he transplanted it to his garden.
At that time, this Sakura was called "
Komine-zakura[小峰桜(こみねざくら)]
"(Komine was his house's name.). But it turned out to be a new species generated by natural breeding as a result of a research and was named "Kawazu-zakura".
It is thought that is a hybrid between
Ōshima-zakura[大島桜(オオシマザクラ)]
and
Hikan-zakura[緋寒桜(ヒカンザクラ)]
. The original Kawazu-zakura tree remains in Iida's house and other Kawazu-zakura trees are its descendants.
In Kawazu Town, pink blossoms of Kawazu-zakura cover the banks of Kawazu River and Kawazu-zakura Festival is held from February to March. Sakuras are illuminated at night.
In Matuda Herb Garden,
Matsuda[松田(まつだ)] Town
, Kanagawa Prefecture, you can enjoy Kawazu-zakura with the view of
Mt. Fuji
. In
Kyonan[鋸南(きょなん)] Town
, Chiba Prefecture, about 14,000 Kawazu-zakura trees are planted.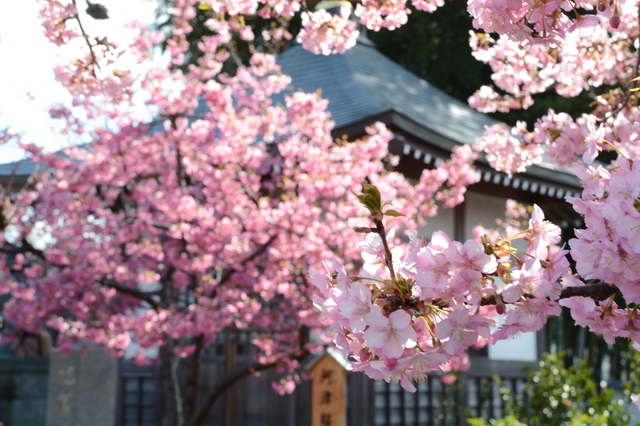 Kawazu-zakura at Hōrin-ji Temple, Saitama City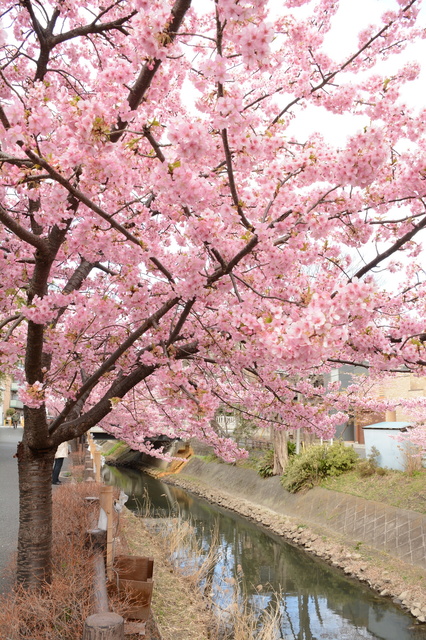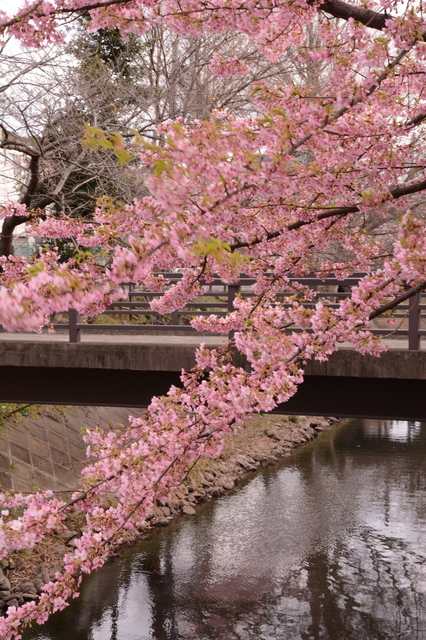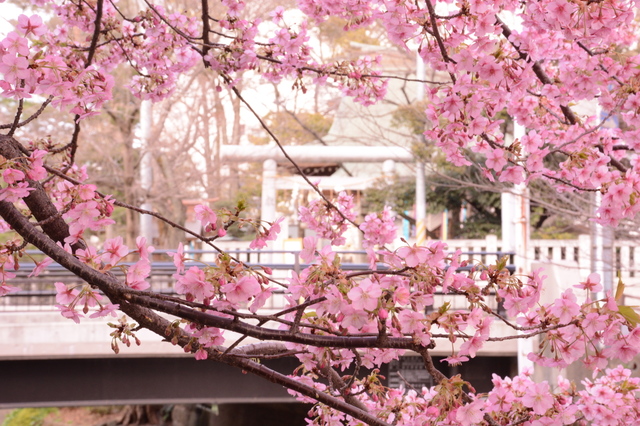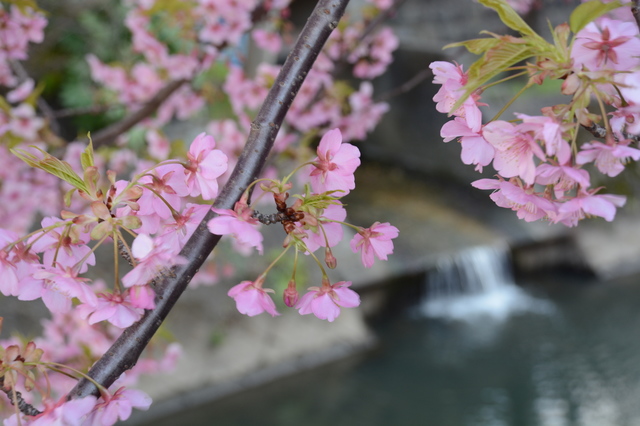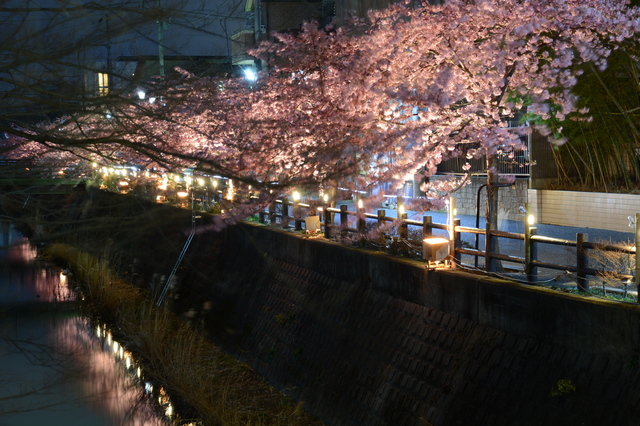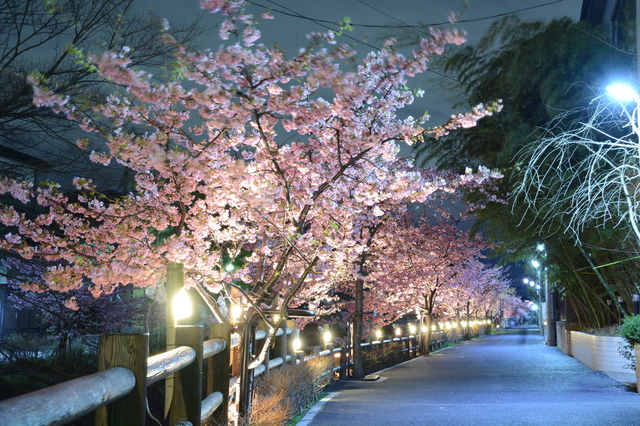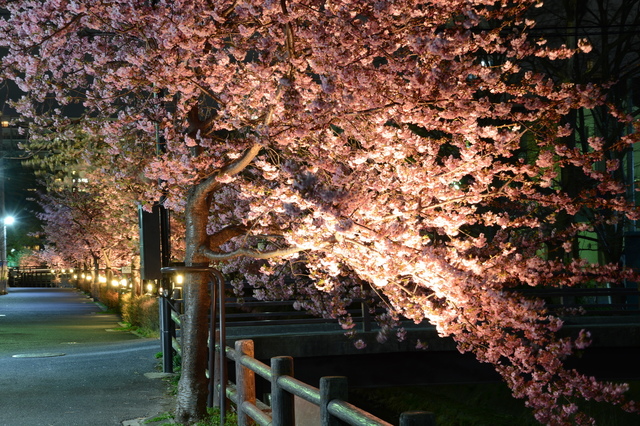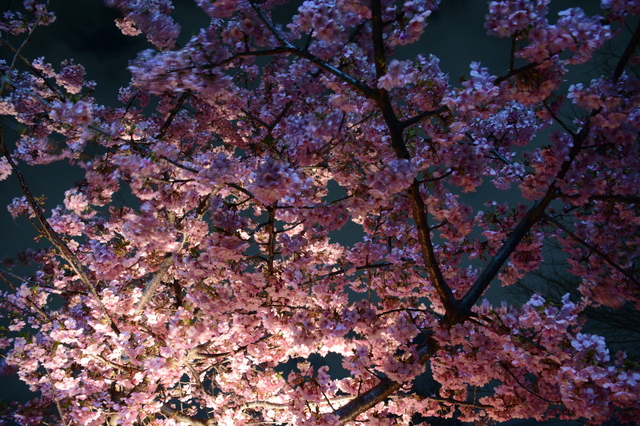 Kawazu-zakura along the Sakagawa River, Matsudo City, Chiba Prefecture