Fuji[藤(フジ)]
(Japanese wisteria) is a plant of leguminous family. This is an endemic species in Japan.
Fuji has pale blue-purple flowers(There is
a color of Fuji
in Japan.) and they are seen from late April to early May. The flowers have sweet and pleasant odors. During this period, Fuji festivals are held in viewing spots of Fuji flowers.
Fuji is a vine plant. Therefore, in the case of planting that, pergolas are generally built.
In the broad sense, Fuji refers to the genus Wisteria but in the narrow sense, that refers to
Noda-fuji[野田藤(ノダフジ)]
. Noda-fuji is the most common Fuji species.
Noda is the place in Osaka and Noda-fuji was named because a shrine,
Fuji no Miya[藤之宮(ふじのみや)]
located in Noda was a spot of this fuji. Noda-fuji is often planted in the gardens and parks.
Other than Noda-fuji, there is another endemic species of Fuji, "
Yama-fuji[山藤(ヤマフジ)]
". This species generally grows in the mountains.
There are some differences between Noda-fuji and Yama-fuji.
Noda-fuji creeps clockwise while Yama-fuji creeps counterclockwise. And Noda-fuji has long flower clusters and they droop while the flower clusters of Yama-fuji is short.
There are many viewing spots of Fuji flowers in Japan.
Famous spots around Tokyo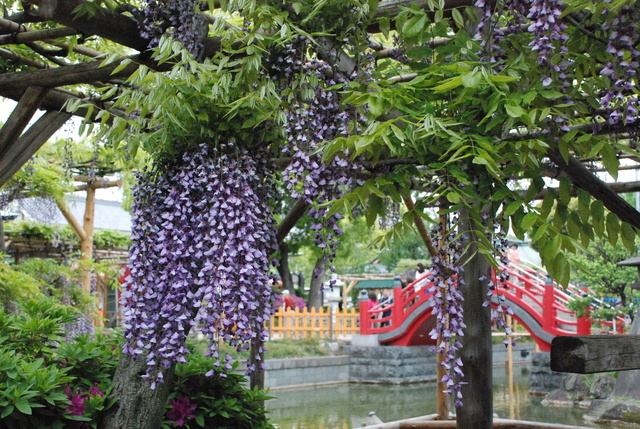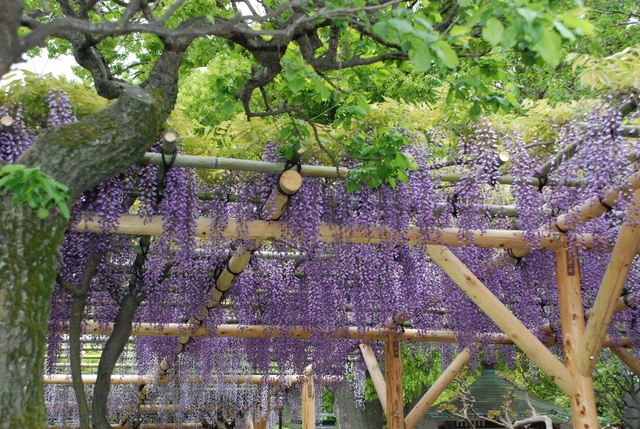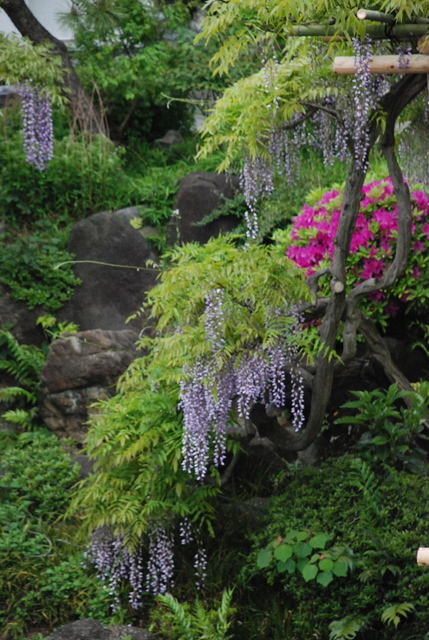 Fuji flowers at Kameido Tenjin Shrine in Kōtō, Tokyo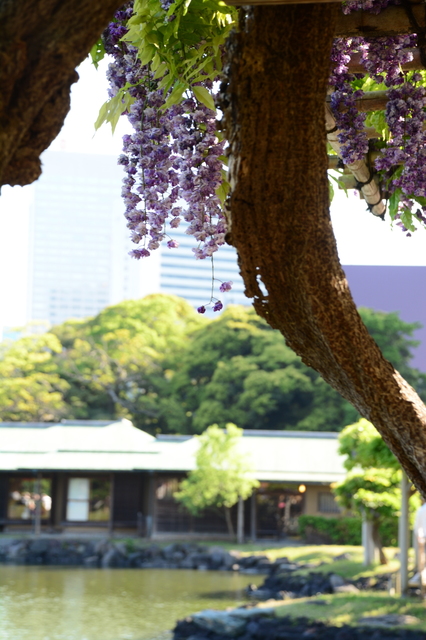 Fuji flowers at Hamarikyū Garden in Minato, Tokyo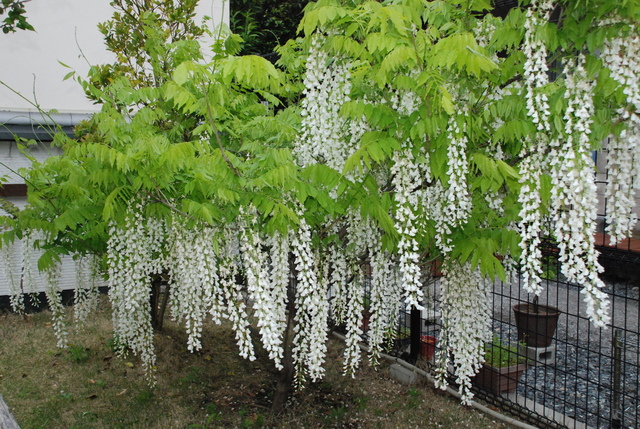 White Fuji flowers at Kameido ume-yashiki in Kōtō, Tokyo
Especially, I recommend
Ashikaga Flower Park
. There is a pergola of a large Fuji over 1000 square meters in there. And you can enjoy seeing not only ordinary Fuji but also white, yellow and pink Fuji flowers. In addition, they are illuminated at night.
Ashikaga Flower Park was selected dream destinations in 2014 by CNN. How about you visit if you come to Japan?
⇒
http://www.ashikaga.co.jp/english/index.html