Daikon[大根(ダイコン)]
is a cruciferous plant and this root is a popular vegetable as a kind of radish in Japan.
Daikon is produced throughout the year but winter and that is in season in winter and early spring. Daikon is used in many simmered dishes. For example, that is an ingredient of
Miso-shiru[味噌汁(みそしる)]
(Miso soup) or
Oden[おでん]
(pot dish with various ingredients). And
Buri-daikon[ぶり大根]
is one of the most popular simmered dish used Daikon. That is a simmered Daikon and yellowtail seasoned with soy sauce, Sake, sugar.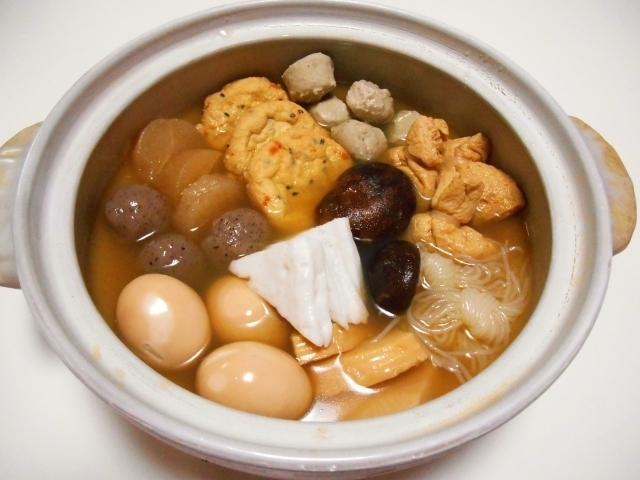 Oden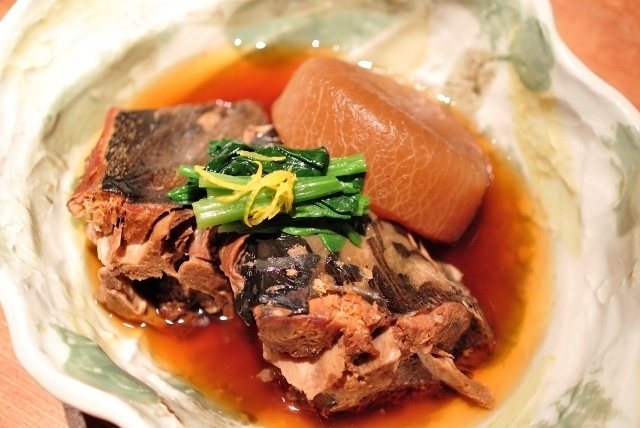 Buri-daikon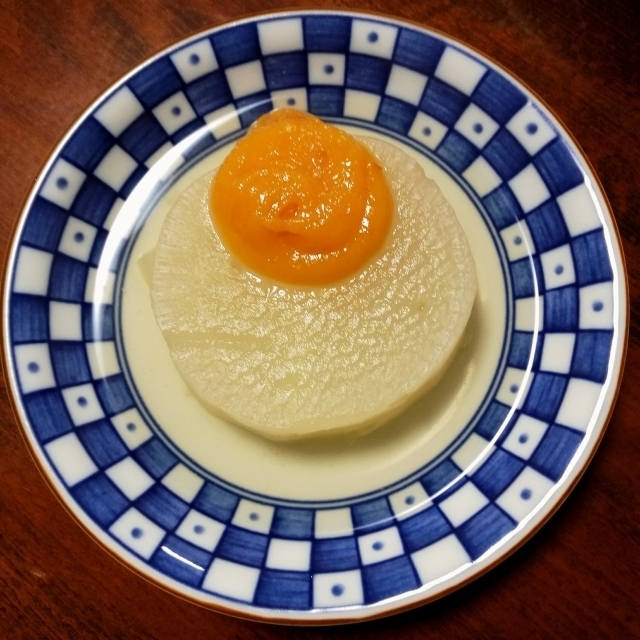 Furofuki-daikon[ふろふき大根]
(boiled Daikon with a sauce made of Miso, Sake, sugar, Yuzu peel paste)
Other than simmered dishes, Daikon is made into
Takuan[沢庵(たくあん)]
(a pickle of Daikon) and
Daikon-oroshi[大根おろし]
(grated raw Daikon) is used as a spice to lighten dishes.
Raw Daikon tastes a little sharp and it gives an accent the taste. Especially,
Karami-daikon[辛味(からみ)大根]
or
Nezumi-daikon[ねずみ大根]
has a stimulating sharp taste and its Daikon-oroshi is sometimes served as a spice of
Soba[蕎麦(そば)]
(buckwheat noodle).
Kaiware-daikon[かいわれ大根]
(Sprout of Daikon) is used as an ingredients of salad and a color accent of dishes. That also has a sharp taste.
Daikon contains much diastase which is a digestive enzyme and supports gastrointestinal function.
Daikon has been called "
Suzushiro[スズシロ]
" from ancient times but now this name is mainly used as a young Daikon which is one of seven spring herbs of
Nanakusa-gayu[七草粥(ななくさがゆ)]
(rice porridge with chopped seven spring herbs eaten on a ceremony,
Nanakusa[七草(ななくさ)]
that held on January 7th.).
Daikon has many varieties but the most of the Daikon cultivated is a variety called "
Aokubi-daikon[青首(あおくび)大根]
" which has a long shape and tastes sweet and not so sharp.
Other than this, there are some local Daikons.
Shōgoin-daikon[聖護院大根(しょうごいん)大根]
is a
Kyō-yasai[京野菜(きょうやさい)]
(traditional vegetables of Kyoto). That is a spherical Daikon and is mainly made into a pickle "
Senmai-zuke[千枚漬け(せんまいづけ)]
".
Sakurajima-daikon[桜島大根(さくらじま)大根]
is mainly cultivated in
Kagoshima Prefecture
. That is the biggest Daikon in the world and grows in volcanic soil formed by eruptions of a volcano,
Sakurajima[桜島(さくらじま)]
. Its shape is like Shōgoin-daikon but is bigger than that.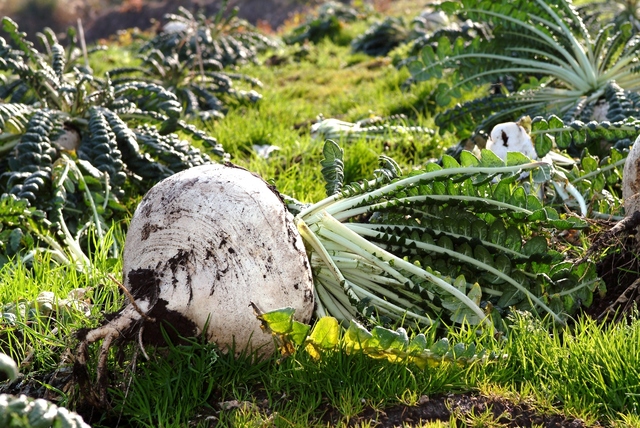 Sakurajima-daikon
photo by ©鹿児島市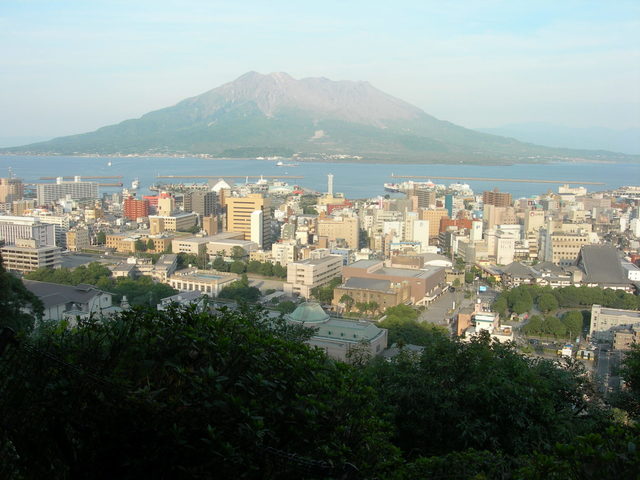 Mt. Sakurajima, view from Shiroyama Observation Deck, Kagoshima City
Due to the arrival of Aokubi-daikon or difficulties of cultivation, there are some varieties of Daikons which has been hardly cultivated such as
Miura-daikon[三浦(みうら)大根]
,
Nerima-daikon[練馬大根(ねりま)大根]
and
Kameido-daikon[亀戸大根(かめいど)大根]
. The upper part of Aokubi-daikon's root is green but these varieties are white.
Miura-daikon was mainly cultivated in
Miura[三浦(みうら)] City
, Kanagawa Prefecture and Miura is a major producing area of Aokubi-daikon instead of Miura-daikon.