In the Christmas season, Christmas events such as a
Christmas lights
are held as with other countries. But there are some customs different from other countries.
In 1551, a missionary of the Society of Jesus,
Francis Xavier
began Christian missionary work in Yamaguchi and in the following year, 1552, a Jesuit,
Cosme de Torrès
celebrated Christmas with Japanese Christians. This is the origin of Christmas in Japan.
Christmas in Japan has less religious meaning because the ratio of Japanese Christian is 1% of the population.
Many Japanese are indifferent to religion and I think they say that they have no religion. We have Buddhist and Shintoist customs but many Japanese practice them not as a religion but a tradition and a seasonal event. Therefore, they think Christmas as a seasonal event and many Japanese love Christmas.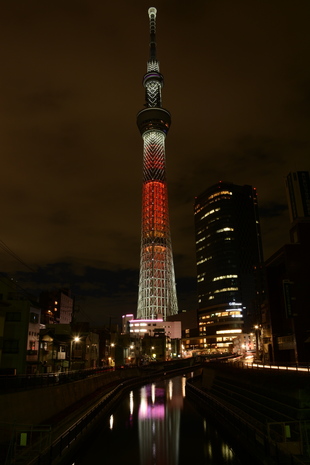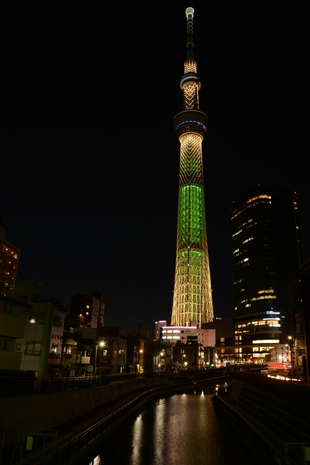 Tokyo Skytree illuminated with Christmas special lightings
Left: 'Candle Tree'   Right: 'Champagne Tree'


TOKYO SKYTREE Dream Christmas 2016, Projection mapping
As it was previously mentioned, there are some Christmas customs different from other countries in Japan. In other countries, many people spend time with their family or have a home party on Christmas. But in Japan, many people think that Christmas is an event for lovers and children.
People go on a date with their lover at Christmas. In the family with children, special dinner is made and a
shortcake
decorated by ornaments such as Santa Claus and reindeer made from marzipan is prepared(
Bûche de Noël
is also popular). Of course, the children get Christmas present from Santa Claus.
And in other countries like USA, the people eat turkey on Christmas but many Japanese people eat chicken dishes like a fried chicken.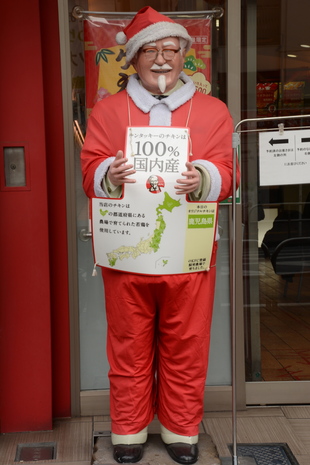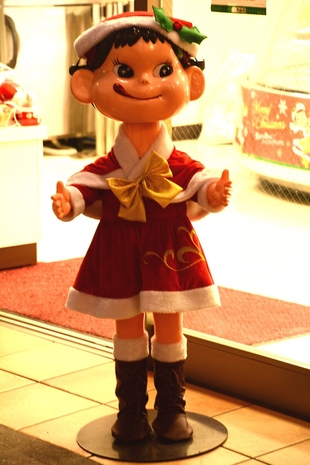 Left: Colonel Sanders figure wearing the costume of Santa Claus
Right: Peko chan, who is a mascot of a cake shop 'Fujiya', wearing the costume of Santa Claus
In December, Christmas events are held all over Japan and Christmas songs are played(Especially, "
Christmas Eve
" by
Tatsurō Yamashita[山下達郎(やましたたつろう)]
is the most famous Christmas song and its sales goes up in that season.).
And in recent years, although being smaller than Germany, Christmas markets have come to be held in Japan.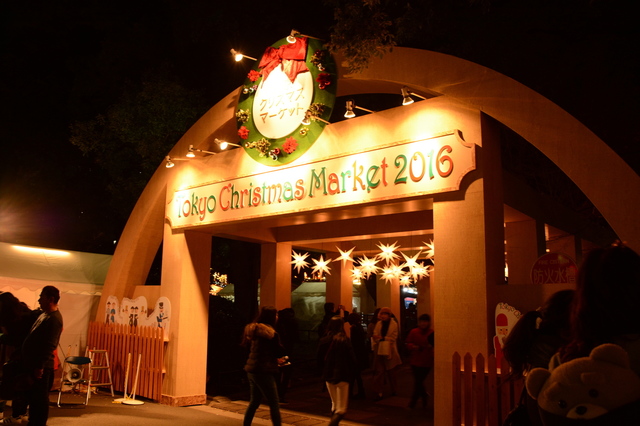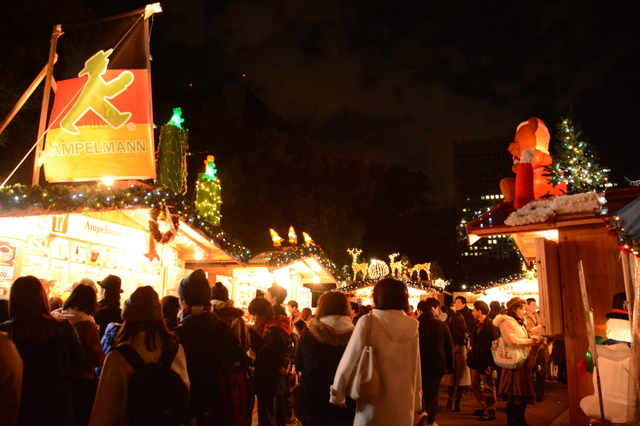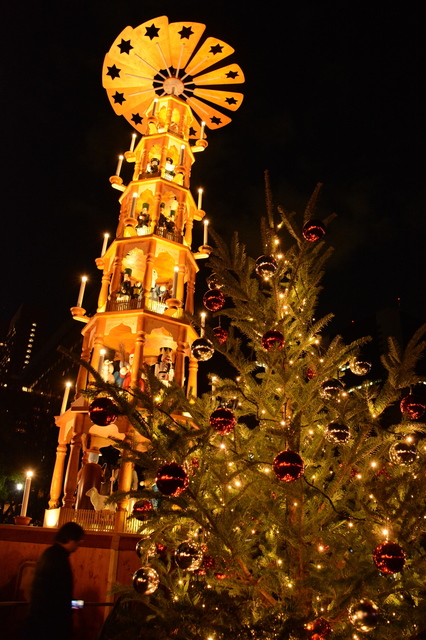 Tokyo Christmas Market 2016 at Hibiya Park, Chiyoda City, Tokyo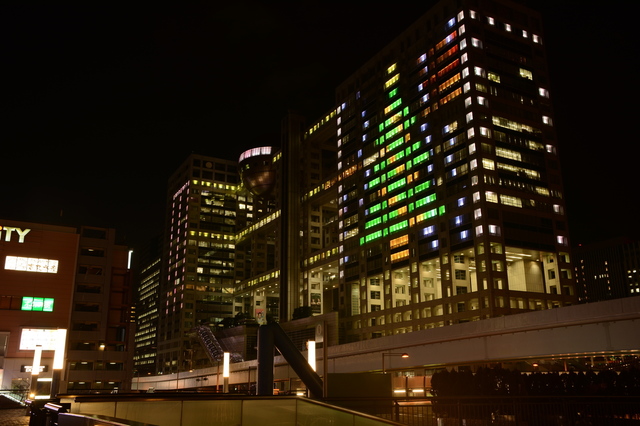 Christmas lighting show of Fuji TV Building at Odaiba, Minato City, Tokyo